Outside Service Area
Remote Properties Special conditions do apply
Due to travelling time exceeding 25 mns one way a surcharge fee applies to outside service area. 
Click here for Outside Service Area price list.
Cancellation Policy
Should you be late , your appointment may be shortened to allow the therapist to be on time for his/her next appointment.
We require 3 (three) hours notice to cancel or reschedule an appointment to avoid a 50% charge of the treatment fee.
No show will be charge the full treatment fee.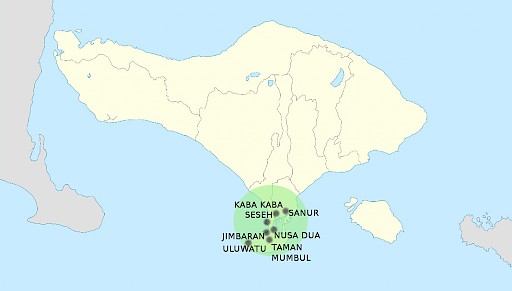 [click to enlarge]
MANORI SPA PRICE LIST
OUTSIDE SERVICE AREA
TREATMENTS
Minutes
Rates
THERAPEUTIC MASSAGE
 
 
Traditional Oriental
60
USD 23.58
Traditional Oriental
90
USD 32.08
Tension Relief
60
USD 23.58
Tension Relief
90
USD 32.08
Californian-Calm me-Full Body
60
USD 23.58
Californian-Calm me-Full Body
90
USD 32.08
Foot Reflexology
60
USD 23.58
Foot Reflexology
90
USD 32.58
Pregnancy Massage
60
USD 23.08
Pregnancy Massage
90
USD 32.58
Four Hands Massage
60
USD 38.25
Four Hands Massage
90
USD 52.91
Massage Lesson
120
USD 77.08
BODY SCRUB
 
 
Marine Chrystal Salt Glow
120
USD 37.91
Coffee Scrub
120
USD 37.91
Coconut Scrub
120
USD 37.91
Green Tea Scrub
120
USD 37.91
Javanese Mandi Lulur
120
USD 39.58
Flores Island Sea Mud
120
USD 42.50
BODY WRAP/MASK
 
 
Traditional Balinese Boreh
120
USD 37.91
Sea Weed Mask
120
USD 37.91
Mud Mask
120
USD 37.91
Cooling Sea Weed
120
USD 42.50
FACIALS
 
 
Biokos Martha Tilaar
60
USD 20.83
Spa essentia /Singapore
60
USD 23.33
DELUXE MANICURE-PEDICURE
 
 
Deluxe Manicure
45
USD 14.25
French Manicure
45
USD 15.16
Deluxe Pedicure
60
USD 17.41
French Pedicure
60
USD 18.50
CREAMBATH
60
USD 20.83
PACKAGE
 
 
Spice Island (Body Scrub or Mask + manicure + pedicure)
Not applicable for Cooling Seaweed & Island Seamud
210
USD 65.00
My Shiny Skin ( Your choice of body scrub + massage + body wrap)
150
USD 59.58
Pampering Indulgence ( 90 mns massage + de luxe L'oreal Creambath)
150
USD 47.5
Touch of Bali( 60 mns Traditional Massage + Traditional facial)
120
USD 39.58
My Head Bliss( Traditional facial + Hair spa cream bath)
120
USD 38
Prices do not include Goverment Tax : 12.5%